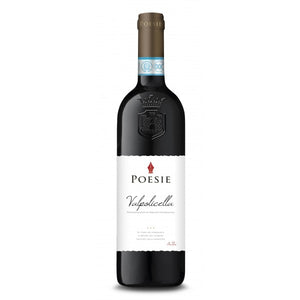 On the hilly area east of Verona, where medieval fortresses rise among lush vineyards, the Valpolicella wine is born from Corvina, Rondinella and Molinara grapes.
A dry red with great body that enhances red meats and aged cheeses.

Grapes: Corvina, Molinara, Rondinella
Vinification and aging: In steel
Alcohol: 11.5%
Serving temperature: 14-16 ° C.